Version 1.0.3.3 Lets You Pick Up Where You Left Off!
With Ghost Browser Version 1.0.3.3, you'll enjoy easier setup on launch, the ability to isolate local storage, and way fewer login requests. Getting through your daily checklists has never been faster or easier!
How to Update
Browser update will happen automatically but please note the following:
Windows users, look for the update notification, then close and reopen your browser to apply the updates.
Mac OS users, there was an issue with our update notifier in 1.0.3.2 so you will not see update notifications this time. To get the update, just open your browser for about 10 minutes to let the update run, then quit and restart the browser.
You can verify your version number by clicking Menu–>Settings–>About.
New: Restore Tabs in their Groups when Browser is Reopened
Now, if you have a bunch of tabs and groups open when you quit the browser, we'll automatically relaunch those tabs for you in their appropriate groups with the cookie jars preserved. Picking up where you left off has never been easier! It should just work for you, but if you have trouble, have a look at these tips.
This feature is a baby step toward implementing our 'Projects' feature which will allow you to save a set of groups and tabs to a Project, then load them all up with one click when you are ready to do some seriously productive work. If you want to contribute ideas to how this Projects feature is implemented, please join our beta feedback program here.
IMPORTANT NOTE: This feature is possible in part because we have set your browser to automatically open your last browsing session. If you are worried about resource usage and don't want to open all the windows, you can change this setting: please click here to learn how.
New: Automatically Import Your Chrome Extensions
Setting up Ghost Browser will be a lot easier now. You'll be prompted to import your bookmarks when you first install it. With that, you'll have the option of importing autofill data and more. As of 1.0.3.3 you'll also be able to import all of your Chrome extensions! That'll save you some time for sure. If you are already using Ghost Browser, you can install them like this:
Menu–>Bookmarks–>Import Bookmarks and Settings
Select the Chrome profile from which you want to import. (Be sure you don't re-import other data if you don't want to overwrite it)
Check the box to import extensions and watch the magic unfold.
New: Isolated Local Storage for Use with WhatsApp, Facebook Business Manager and More
Local storage is now isolated for each Group, so now you can sign into websites that not only use cookies, but local storage on your computer to identify user sessions. This makes multi-profile management possible for site like WhatsApp and Facebook Business Manager.

New: New Group Tabs Open Next to Sibling Group
We've set new tabs to open to the direct right of the current tab to allow for better management of grouped tabs.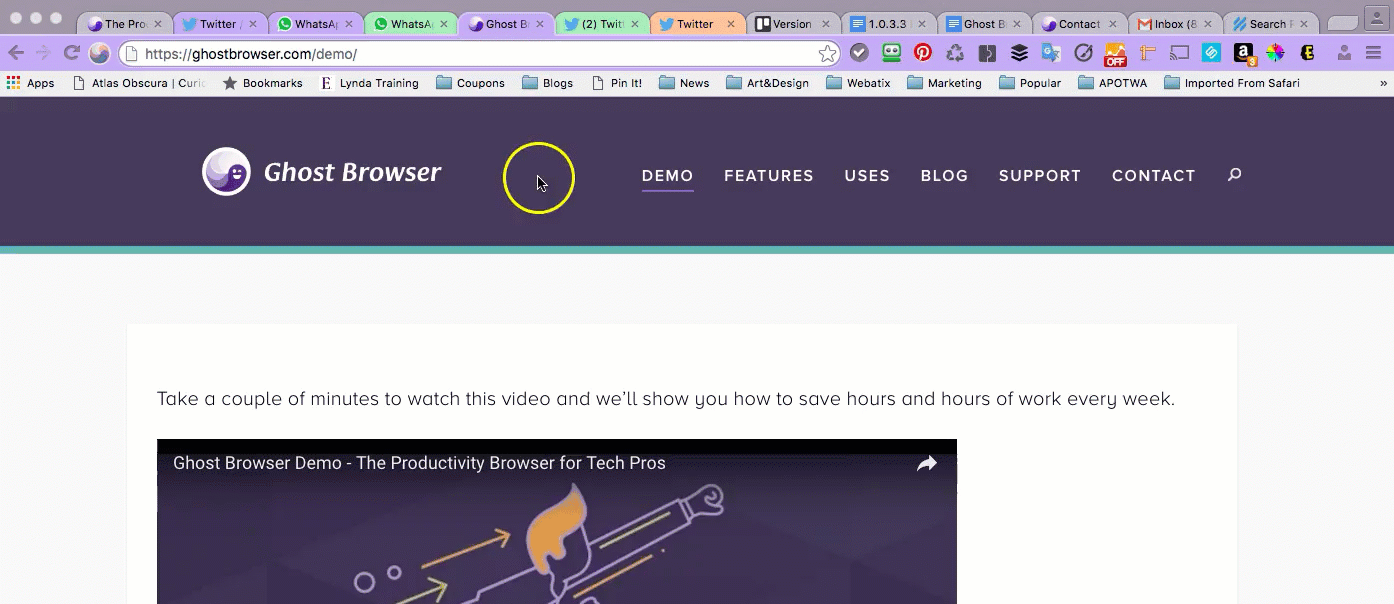 Improved: Reduce Required Login Frequency
We've made some adjustments to the number of times you have to log in while using Ghost Browser. Of course, it's still a good idea to check the Stay Signed In box when logging in to Ghost Browser to ensure fewer login requests.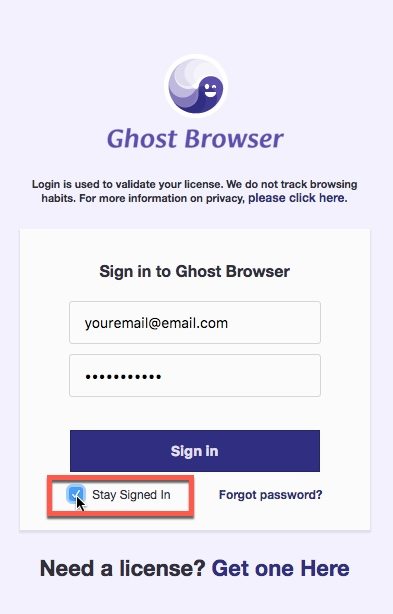 Improved: Initial Browser Launch Without Warnings
We've fixed the browser installation packages so you won't see that pesky warning that Ghost Browser is "from an unidentified developer" on initial launch anymore. And Windows users should have it automatically allowed through their anti-virus software. Let us know if you are still getting warnings on a fresh install.
Improved: Compatibility for Retina Displays
Ghost Browser now looks nice and crisp on retina display devices.
[gb-testimonial id="1″]