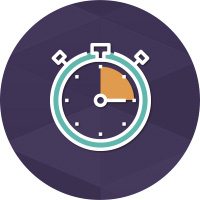 When we launched Ghost Browser in beta three months ago, we wanted to see if people thought it was as useful as we did. We knew that was the primary question we had to answer.
But there were also a few other things we did not know:
How would people use it?
Would they use it every day like we do?
How could we monetize it in a way that would honor our users but also the team that's been working on building it for over the past year?
What kind of licensing would we need to support monetizing the product?
Given this backdrop of unknowns, we made a decision to license the browser in a way that would give us the ultimate flexibility when we started getting answers to some of these questions. We wound up implementing a simple login system to tie to the licensing system.
The primary factors in the decision were simple:
We wanted licenses to be portable so our users could use one Ghost license on multiple computers.
We didn't want users to have to look up a license key every time they went to a new computer.
We had  already built a log in system to work with Chromium, so it saved us some dev time that we wanted to use on fulfilling requests for awesome features.
But something interesting happened after we launched the Ghost Browser beta.
See, our intention with Ghost was to build a productivity browser (as in Ghost, the verb which means "to glide smoothly and effortlessly") that would help technology professionals be more efficient at doing mundane tasks every day.
But a lot of people signed up to use it as a privacy browser as in "I'm a ghost, you can't see me". Go figure.
While our focus has always been and will continue to be on productivity, that process has naturally created several features that lend themselves to privacy as well, so why fight that? We've already announced one adjustment we are making to accommodate people who want to use Ghost for privacy. And today we're making another one.
We're getting rid of the browser login. (It's still there for now, but will be gone upon the next release).
We realized recently that a lot of people were turned off by it and also, unfortunately, assumed we are tracking them based on their login. Google, for example, uses browser tracking if you sign into Chrome (and to some extent, even if you don't!). So we were being pegged as guilty by association.
The truth is we don't track any of your web browsing – not currently with the log in system and not in the future when the log in is gone. See, tracking your browsing is a tool for serving you ads.
But we don't sell ads. And we don't plan to – ever.
So that's that.
We're working on a different  licensing system – one that doesn't require you to log in – as we speak. We'll roll it out in a week or two, along with an awesome new feature called "Projects".  As a heads up, we'll also be implementing our freemium model at that point. The free version will be robust, fully-featured and ad free with some limitations. The premium version will be very affordable and deliver value well over the cost.
If you've read this far, we'll let you in on a little secret. You should know that we will be running promotional pricing offers for premium on our social networks, so please scroll to the bottom of this page and follow us on whatever networks you are on so you won't miss the best deals.
You'll be able to look forward to login-less Ghosting soon. We're excited to deliver it along with Projects!