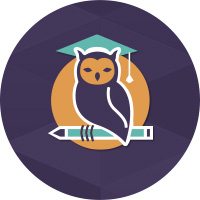 It's not a desktop to do list, but Wunderlist is the only to do list app I've ever used for more than a day. Since my wife turned me on to it a year and a half ago, we've used it to hide Christmas presents from each other, organize buying a new home, complete the projects that inevitably followed, take a three-month trip around the world and ticket off all of the mundane things we do every day.
This has all been wonderful, but, now Wunderlist is on its way. Killed off in favor of a Microsoft App that doesn't even have sub-tasks.
Que sera.
I have been doing some experimenting with using Ghost Browser as a desktop to do list app of sorts. Now, I don't want to get carried away with the comparison. Ghost Browser is built for MacOS and Windows (and Linux in the future). So in this article, I explore how it can act as a desktop to do list app – not a mobile app. Like Wunderlist though, it was designed as a productivity tool that can help you get stuff done.
I have really been pushing the limits of the Projects feature lately and found that a closed tab is as good as an item checked off in my to-do list app. And clicking that tab out of view forever is just as satisfying as having an task crossed out on Wunderlist.
Silo Your Tasks Into Separate Projects
Here's an example of how I do it. You can watch the video or read the text and pictures below. It's basically the same content.

Every morning I wake up to see action on anywhere between 5 and 15 cards on Trello. It's my mission to respond to all of them early in the morning so our team can get on with what they need to do.
I don't love the notifications panel of Trello though. I have to keep opening it, scroll down, display more updates, find where I left off and move on. It's cumbersome and if I haven't had coffee yet, it does make me doze off sometimes.
So instead, I do this…
I start by creating a new Project in Ghost Browser. This becomes my desktop to do list every day I'm at my desk.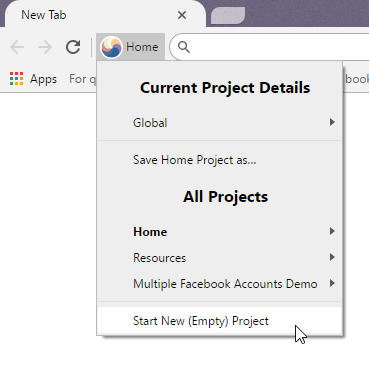 Then I give my desktop to do list a name, using today's date. This helps me distinguish it from my other long-term Projects. (The screenshot above only shows two Projects, but my real profile has closer to 30). The naming step looks like this: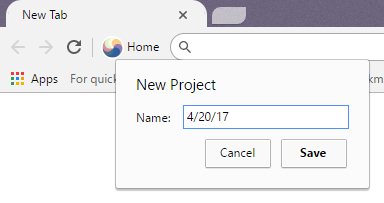 Now I get to work. I open Trello and open the notifications panel – this is only time I'll have to do it, so I've already saved a bunch of time by setting up a Project. I right click and open each card that shows an update since yesterday into a new tab.
Tabs as Tasks in Your Desktop To Do List Item
So now each tab is basically a to-do list item.
Since I also wake up to 100s of emails every day, I do quick run through of my emails and open any links that need immediate attention in the morning. Those items also get added that to the daily Project.
Now I get to work. As I handle each Trello card (or tab from my emails), I just close the tab. Eventually I get to the point where there are no tabs, then I go golfing. Well, that happens sometimes and it's my ideal workday.
But, in reality, we know that while trying to deal with these daily tasks that are so critical to keeping our team and our business moving forward, we'll have interruptions. We'll get questions from clients or colleagues. Our parents might need a Groupon resent to them. We might need to stop right at 10 a.m. to get Phish tickets before they sell out. Or we might take a necessary break to catch up with some friends on Facebook.
Avoid Tab Bloat and Distractions
In the normal tab bloat way that things go these days, these particular distractions usually mean that Groupon, Facebook, Axs.com and whatever tabs you needed to handle your clients and colleagues for will be open in your browser…probably all day.
And you know you're going back to the Facebook tab. And you might start looking for a good Groupon deal. Maybe you'll check to see if any extra tickets were released for the big concert. Soon you have so many tabs that you can't even see the favicons anymore because you have so much open.
Ugh! But, here's where Projects really lead to Productivity.
That thing that your client interrupted you for earlier…? Well the good news is you don't have to open up new tabs while you're working in your daily to-do list Project just to answer their question.
That's because you've already saved all of their resources to a Project. So all you need to do is switch projects. Now you have a distraction-free slate to work in while answering their question. And when you're done, just return to your daily to-do list Project that you set up to handle today's tasks.
Suddenly you are back in another distraction-free zone where you can focus on getting through your Trello cards and other daily tasks.
So, instead of having 60 tabs open representing everything you did online that day, you just have a few Projects with a few tabs each, that you can switch back-and-forth between throughout the day.
Ghost browser saves the current state of each project so any tabs you open or close will be stored by the Browser when you return to that Project.
Pretty slick, eh? That's my desktop to do list app at work.
Lock the Project for Recurring To Do Lists
To take this one step further, you can use Ghost Browser to set up recurring To Do lists as well. When you lock a Project Ghost Browser remembers the current state of it.
It's a perfect way to setup a recurring to do list of tabs knowing that you will start that task from the same point in your browser every time you open the project.
For example, if you have 3 clients for whom you have to handle social media for every day, you can just create a locked project for that task.
Every time you open it you'll have three tabs each log into Twitter in the appropriate account you take care of the tasks you need to take care of and close the tabs as you complete each client's work. When you go back to it the next day the project will still have all the clients opened in the locked state.
It might be a long description of how to do this but if you check out the video above you'll see how super simple and super efficient this process is.
We'd love to hear how you are using projects to help you be more productive in your daily tasks. Please put ideas and questions in the comments section below.