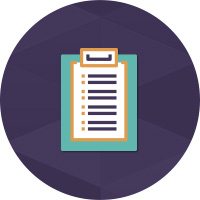 We've instituted a minor but very important change in Ghost Browser 2.0. Previously we allowed you to organize your TabLists into "Projects".
But we've changed "Projects" to "Tasks" in Ghost Browser 2.0.
This is more than just a new name. It's a new way of thinking.
Projects are big, heavy, long-haul things. They have many pieces and take a long time to complete.
So the name was not really aligned with the things you do in your browser on a regular basis.
They are not aligned with the small steps you take every day to get the small productivity wins that add up to major wins over the course of a larger project.
So we now collect your TabLists into the tasks that make up your projects so you can focus on the entities where you can make a difference, step-by-step, in improving your productivity.
We're not the only ones who are abandoning "projects" either. In a recent interview on Intercom's awesome podcast, Jason Fried, co-Founder of Basecamp, said
The number one reason for people to cancel BaseCamp is 'I don't have anymore projects going on right now'. But there are so many other reasons to keep using Basecamp…
…so by eliminating the word "projects" from the product, we've helped people be more imaginative on how they can use Basecamp for things that are not just project work.
We didn't know about this change in Basecamp when we decided to make the switch but our reasoning was similar: to incite and inspire you to be more creative with the types of Tasks you create in the browser.
We recommend you think about Tasks to maximize your work productivity like this:
If something you are doing in the browser has specific tabs that are needed to complete that thing, use a new Task. That's everything including:
Developing a new feature.
Shopping for birthday presents.
QA Testing a web site for multiple user levels.
Managing client social media accounts.
Researching your next blog post.
Finding the best restaurant for your holiday party.
Collecting thought leaders you want to follow.
And my favorite, testing out and comparing SaaS tools.
It takes 10 seconds to stop and say "Hey, should I be creating a new Task for this?". Especially at first. (Don't worry it comes more naturally the more you use it).
But the benefits you get when you do are huge, including:
Increased focus on the thing you are doing right now.
Elimination of tab bloat and endless searching through tabs that are too small to read.
Avoiding the mental and emotional costs of "task switching".
A better overview of the things you need to do and what you can reasonably accomplish – right in your browser.
An easy way to get back to something when you've had to leave it.
Perhaps most importantly, it also gives you a way to silo off things that don't matter right now…both physically and mentally.
On that note, the first thing you should do, right now, is go to Ghost Browser and create a task called 'Distractions'. Put all of your email, Slack, social media and other tabs that distract you from deep work in it. Now, only open it three times per day.